Sustainability
Sustainability has grown to become a key part of our business strategy. Our sustainability approach covers environmental, social, climate, diversity & inclusion and economic factors. These influence the work we produce, how we work, our office and our team.
Our business sustainability goals are aligned to those set out by the UN. We still have a lot of work to do to improve our sustainability and we know we'll never be finished. But here's what we have actioned so far.
Our work
Low carbon websites. It's important to us that we are mindful of the carbon impact of the websites we produce. We do this by making carbon-reductive decisions during our project processes and advising our clients on any potentially carbon-intensive requests they may make.
Selective clients. We are selective with the types of organisations that we choose to work with. We don't undertake work relating to industries involved with extractive energy, gambling, arms, tobacco or animal testing.
Banking. We bank with Starling, who we consider to be one of the most ethical banks available in the UK. This helps us ensure our business assets are not inadvertently being invested in industries which are at odds to our sustainability goals.
Our team
Offsetting our team's lifestyles. Through our Ecologi programme (see more on this below), we offset our team's average carbon emissions outside of their work at 10 Degrees. We understand that offsetting is not the complete solution to climate change and we therefore encourage our team to minimise their carbon footprint.
Recruitment. We are proud to promote a positive, diverse and inclusive recruitment process. The sustainability of our team is important because it follows through in to our work.
Electric car scheme. We provide a salary-sacrifice electric car scheme to encourage our team to switch to a more sustainable future for transport.
Cycle to work scheme. For our team who live locally, we offer a cycle-to-work scheme which promotes zero carbon transport and a healthier lifestyle.
Flexible working. Our hybrid working environment allows us to reduce transportation emissions from commuting and reduce electricity/gas use when our office is not in use. Flexible working helps our team maintain a healthy work/life balance.
Our office
Renewables powered office. Our office in Wokingham has been powered by renewable electricity and green gas since 2018 through Octopus Energy.
Backmarket equipment. Where possible we purchase second-hand equipment (e.g. laptops, phones and other IT equipment) through Backmarket.
Zero landfill waste. As a business we don't send any waste to landfill. What can't be reused or recycled is used to produce biofuel.
Ecover cleaning products. The cleaning products in our office use environmentally-friendly chemicals to help reduce the impact on our waterways.
Sustainability initiatives
Ecologi
Ecologi provides us with multiple climate solutions. From net-zero to large impact purchases, Ecologi are our trusted partner in protecting our world. Through our partnership we have helped plant over 2,000 trees and reduced our CO2e impact by 155t since 2020.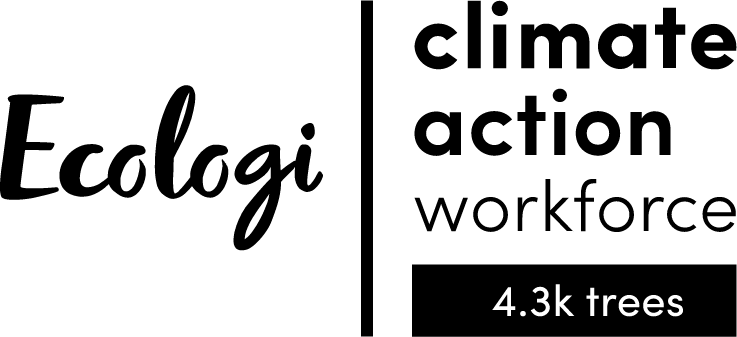 FuturePlus
FuturePlus is a platform that holistically benchmarks our sustainability through five key themes of economic, social, environment, climate and diversity & inclusion. Through their certification process we have been awarded the FuturePlus 'Positively Sustainable' accreditation.
Long-term sustainability goals
As part of our sustainability improvement programme, we have a number of key goals which we are aiming to achieve:
Install an electric vehicle charger at our office, for team and client use.
Create or support activities focused on gender diversity in our industry. Something the tech industry has a long way to improve.
Support local charities who are aligned to improving our local community in ways that support the UN Sustainable Development Goals (such as poverty, zero hunger, good health, quality education, gender equality and climate action).
Complete our FuturePlus ambitions, as detailed below.
Embark on the journey to become a B Corp certified business.
Our ultimate goal is to build our own net zero building, but finding the land to do so is the trickiest part.
Other sustainability targets
The following targets are based on our FuturePlus ambitions which we expect to complete within a timeframe from now to 2025.
Climate
To monitor, record, and report our energy use and scope 1 & 2 carbon emissions.
To implement a climate change mitigation and adaptation policy and programme.
When selecting suppliers, calculate the emissions related to the manufacturing and transport of the goods, and make procurement decisions based on an understanding of their carbon footprint.
To analyse, identify, and try to reduce the sustainability risks inherent in our supply chain.
To set significant targets to reduce its energy consumption and carbon emission intensity.
Social
To invest in making a positive change to the communities in which we operate.
To require our suppliers to report on potential conflicts of interest.
To engage with the communities in which we operate to mitigate and manage social risk.
To have an employee code of conduct which includes prohibiting sexual exploitation in all forms.
To ensure the majority of food produced or procured is certified by internationally recognised ethical standards.
Economic
To screen and monitor our key suppliers for compliance with labour rights and standards as per ILO policies and guidelines.
To publish a modern slavery statement.
To provide guidance and clear policies on anti-corruption and bribery for all employees.
To promote effective, accountable, and transparent governance through regular and minuted board meetings.
To publish a complete and transparent annual report with an audited set of accounts.
To set up an Advisory Board that includes stakeholder representation.
To have an anti-corruption and reporting system in place, including an anonymous whistle-blowing policy.
To have a formal human rights policy that is made available to all stakeholders.
To ensure ethical buying standards throughout our supply chain.
To provide work related insurance policies for all of our employees, including travel, accident, death in service, and disability insurance.
Environment
To report to all our stakeholders on our social and environmental performance.
To create a programme or partnership which encourages our workforce to take individual action to reduce and mitigate their negative environmental footprint.
To measure and manage any food waste we generate.
To measure and manage our water usage.
To have a supplier code of conduct that covers positive environmental practices.
To prioritise suppliers who have third party accredited standards relating to sustainability.
To screen our key suppliers for their positive environmental practices or negative environmental impact.
To measure, review, and reduce the impact of transporting our goods and products across our supply chain.
To become a signatory of the UN Global Compact.
Diversity and inclusion
To produce a comprehensive succession plan that considers diversity and inclusion in our employee development and mentoring programmes.
To have clear and effective policies to prevent and penalise discrimination, harassment, and bullying within our supply chain.
To ensure, promote, and support diversity and inclusion within our supply chain.